Ronnie Wood, a legendary figure in the world of rock music, has been a significant influence in the industry for decades. As a member of the iconic band, The Rolling Stones, Wood's contributions to music are unparalleled.
Early Life and Musical Beginnings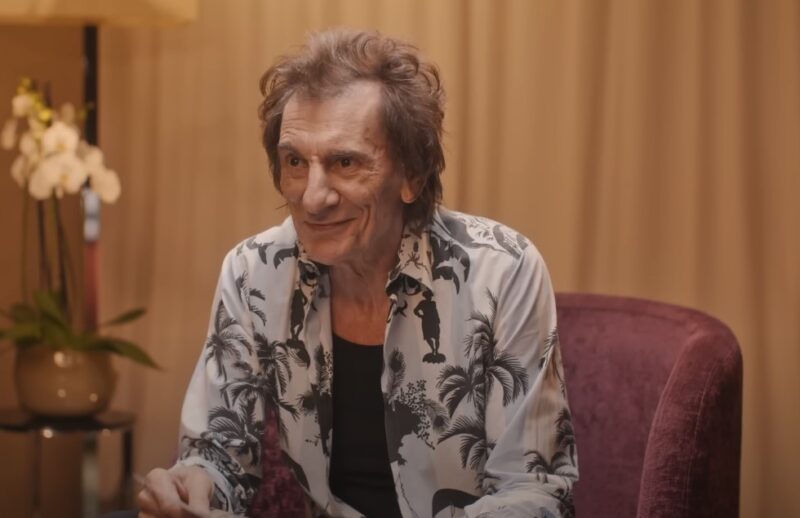 Before he became a rock legend, Ronnie Wood had humble beginnings. His early life and initial foray into music set the foundation for his illustrious career.
Family Background

: Ronnie Wood was born into a family of "water gypsies," individuals who traditionally lived on barges and traveled through narrow canals. Interestingly, Ronnie was the first in his family to be born on dry land. His family had a musical background, with his father playing at local venues.

First Steps in Music

: By the age of ten, Ronnie had already performed his first gig alongside his father. His teenage years saw him establishing himself as a professional musician with a band called The Birds, where he showcased his prowess as a guitarist and songwriter.
Education and Artistic Training
Ronnie's artistic talents were not just limited to music. His education and training played a pivotal role in shaping him as a multifaceted artist.
Ealing College: He attended Ealing College, a renowned art school that has produced many famous musicians and artists, including the likes of Freddie Mercury and Pete Townshend. Here, he honed his skills not just as a musician but also as a visual artist.
Visual Artistry

: His passion for art is evident in his paintings and sketches. His artworks have been showcased in exhibitions across the globe, earning him recognition not just as a musician but also as a celebrated visual artist.
Personal Life and Challenges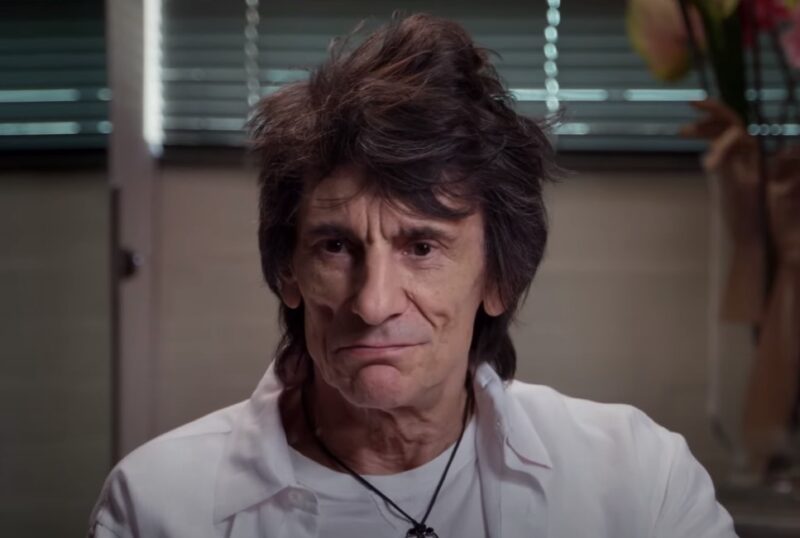 Behind the amazing popularity, Ronnie Wood's personal life has seen its share of ups and downs. From relationships to health scares, his journey has been eventful.
Relationships

: He has been married multiple times and has six children. His relationships have often been in the spotlight, with his most recent marriage to Sally Humphries making headlines due to their age difference.

Battles with Addiction: Ronnie's struggles with drug addiction and alcohol have been well-documented. Starting from a young age, he faced challenges with substance abuse, but over the years, he has also experienced periods of sobriety and recovery.
Awards and Recognitions
Over the decades, Ronnie Wood's contributions to music and art have been recognized with numerous awards and honors. Therefore, his career can be compared to other famous rock stars from the same band, like Mick Jagger or Keith Richards.
Grammy Awards

: Ronnie has achieved significant recognition, including a Grammy win for "Blue & Lonesome" and a nomination for "A Bigger Bang."

Hall of Fame

: His contributions to rock music have been honored with multiple inductions into the Rock and Roll Hall of Fame, both as a member of The Rolling Stones and the Faces.
The Rolling Stones Era
View this post on Instagram
The Rolling Stones, one of the most iconic rock bands in history, have been a significant contributor to Ronnie Wood's net worth. 
Joining the Band

: Ronnie Wood joined The Rolling Stones in 1975, replacing Mick Taylor. His unique guitar style and stage presence quickly made him an integral part of the band. Collaborating with Mick Jagger, Keith Richards, and Charlie Watts, Wood contributed to some of the band's most iconic tracks.
Tours and Albums: The Rolling Stones are known for their extensive world tours, which have grossed millions of dollars. Albums like "Some Girls," "Tattoo You," and "Steel Wheels," which featured Wood's contributions, have sold millions of copies worldwide, adding significantly to his net worth.
Solo Ventures and Collaborations
Apart from his contributions to The Rolling Stones, Ronnie Wood has also embarked on solo projects and collaborations that have further solidified his position in the music industry.
Solo Albums

: Wood has released several solo albums over the years, including "I've Got My Own Album to Do" and "1234." These albums, while not as commercially successful as The Rolling Stones' records, have garnered critical acclaim and have a dedicated fanbase.

Collaborations

: Wood has collaborated with numerous artists throughout his career, from Rod Stewart to Eric Clapton. These collaborations have not only showcased his versatility as a musician but have also added to his earnings.
Artistic Pursuits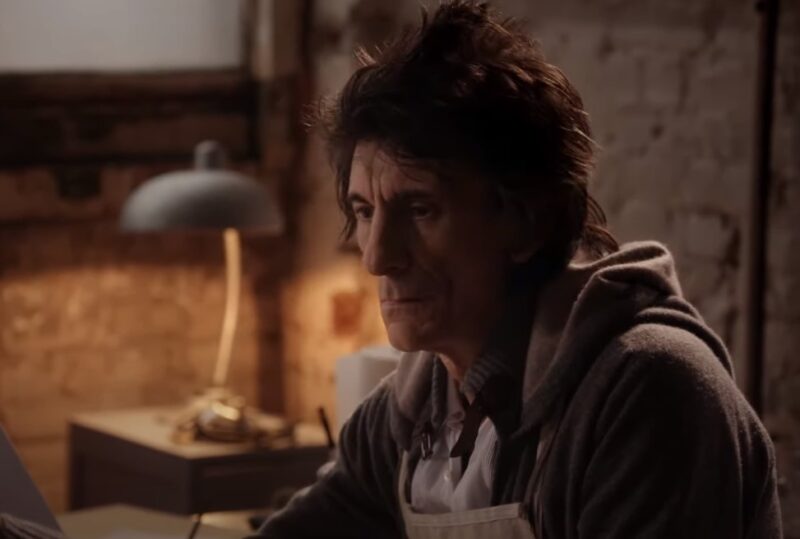 Apart from music, Ronnie Wood is a talented artist. His paintings and drawings have been exhibited worldwide, adding another dimension to his illustrious career.
Paintings

: Wood's paintings often depict musicians, including his bandmates from The Rolling Stones. His unique style, which combines vibrant colors with intricate details, has been praised by art critics and enthusiasts alike.

Exhibitions: Over the years, Wood's artworks have been exhibited in prestigious galleries around the world. These exhibitions have not only enhanced his reputation as an artist but have also contributed to his net worth.
Business Ventures and Investments
Like many successful artists, Ronnie Wood has diversified his income sources by venturing into various businesses and investments.
Real Estate

: Wood owns several properties around the world, from mansions in the UK to luxurious apartments in New York. The appreciation of these properties over time has significantly added to his net worth.

Branding and Merchandising

: Capitalizing on his fame, Wood has ventured into merchandising, selling everything from T-shirts to limited edition prints of his artworks. These ventures have provided a steady income stream over the years.
Endorsements and Brand Collaborations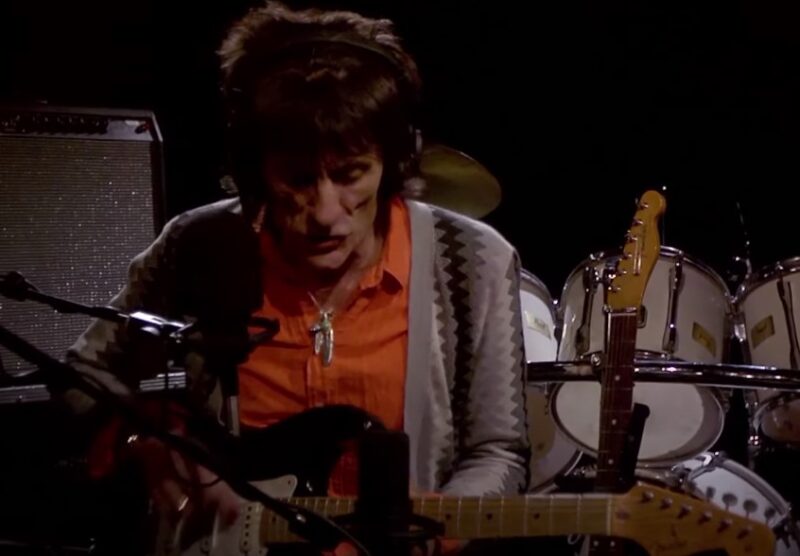 Like many celebrities, he also leveraged his fame for brand endorsements and collaborations, adding a significant chunk to his net worth.
Guitar Brands: Given his reputation as a legendary guitarist, it's no surprise that Ronnie has had collaborations with guitar brands, releasing signature models and limited edition guitars.
Fashion and Merchandise

: Ronnie's iconic style and association with rock 'n' roll have made him a sought-after figure in the fashion world. From clothing lines to accessories, his collaborations have been both critically acclaimed and commercially successful.
Royalties and Residuals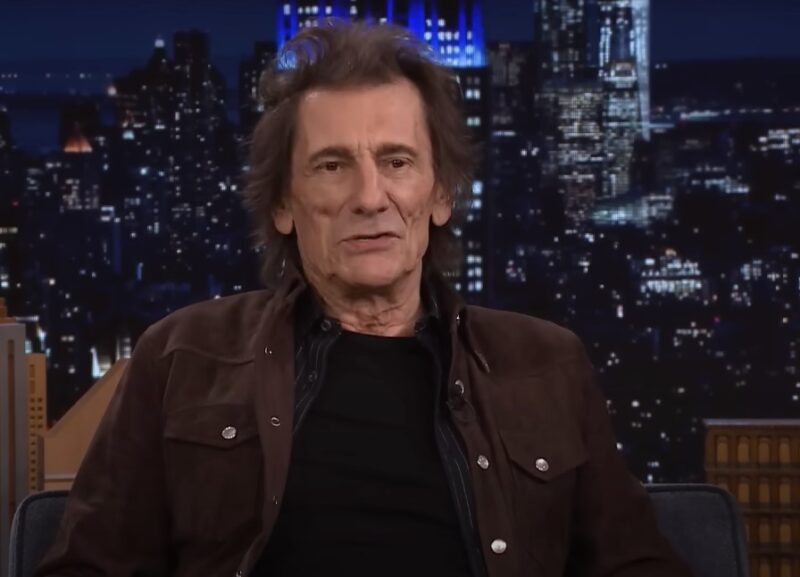 One of the primary sources of income for musicians, especially of Ronnie's stature, is the royalties from past works. These residuals ensure a steady income long after the original work was produced.
Songwriting Royalties

: As a songwriter for many of The Rolling Stones' hits and his solo projects, Ronnie earns royalties every time his songs are played, purchased, or used in media.

Album Sales

: Even in the age of streaming, album sales, especially for classic bands like The Rolling Stones, continue to generate significant revenue.
Investments and Financial Ventures
Smart financial decisions and investments play a crucial role in growing and maintaining wealth, especially for celebrities.
Music Labels

: Over the years, Ronnie might have invested in music labels or production companies, helping new artists rise while earning a share of their profits.

Ventures in Hospitality

: It's not uncommon for celebrities to invest in the hospitality sector, be it restaurants, bars, or even hotels. Any such ventures would contribute to Ronnie's net worth.
FAQs
How did Ronnie Wood initially gain fame in the music industry?
Ronnie Wood first gained prominence in the music industry as a member of The Birds, a popular band in the 1960s. His unique guitar style and musical talent quickly caught the attention of the industry, leading to his eventual association with iconic bands like The Faces and, most notably, The Rolling Stones.
Are there any books or autobiographies about Ronnie Wood's life and career?
Yes, Ronnie Wood has penned an autobiography titled "Ronnie," where he delves into his life, career, and personal experiences. The book offers readers an intimate look into his journey in the music industry and beyond.
How has Ronnie Wood's art been received in the art community?
Ronnie Wood's art has been well-received in the art community. His paintings, which often depict musicians and scenes from his life, have been showcased in exhibitions worldwide. Art critics and enthusiasts alike have praised his unique style and the depth of emotion in his works.
What are some of Ronnie Wood's most notable solo albums?
Ronnie Wood has released several solo albums over the years. Some of his most notable works include "I've Got My Own Album to Do," "Now Look," and "1234." While they may not have achieved the same commercial success as The Rolling Stones' albums, they have been critically acclaimed and showcase his versatility as a musician.
Summary
When we combine all of his sources of income, the total net worth of a famous singer at the moment is over $200 million. Ronnie Wood's net worth is a culmination of a lifetime of music, art, smart financial decisions, and brand collaborations. His journey offers insights into how talent, when combined with astute business decisions, can lead to sustained financial success.